Deep Dive on Elected Officials and Social Media
The U.S. Court of Appeals for the Second Circuit has declined to review its decision that President Donald Trump cannot block users on Twitter.
In July, a three-judge panel for the Second Circuit Court of Appeals ruled that Trump's Twitter account, @RealDonaldTrump, constituted a public forum, and that his practice of blocking critics from accessing his account was tantamount to viewpoint discrimination. Following the ruling, Trump's lawyers made a rare request for all of the court's active judges to collectively reconsider the panel's finding. 
View previous story: Federal Appeals Court Affirms Lower Court Ruling That Trump Can't Block Critics on Twitter
On March 23rd, seven of the nine members of the court voted to reject the president's request. 
"Twitter is not just an official channel of communication for the President; it is his most important channel of communication," Judge Barrington Parker wrote for the majority.
Two judges took issue with the July ruling and voted for a rehearing. In their dissent, Judges Michael  Park and Richard Sullivan wrote that the panel's application of First Amendment public forum doctrine to @realDonaldTrump was "a poor fit," and would discourage other public officials from using social media.
They argued that Trump's decision to block certain users from his account could not be considered a "state action" because the ability to block a user is a feature available equally to every other user, and therefore was not a "right or privilege created by the State."
Parker disagreed with the dissent's reasoning, including the fact that barring public officials from blocking critics would somehow lead to self-censorship. 
"In the past few months, the President has been posting on Twitter at more than three times the rate he was tweeting in 2017," Parker wrote.
As to whether Trump's tweets should be considered a form of "state action," Parker pointed to a string of tweets the President published in January when he threatened to order a military attack against Iran.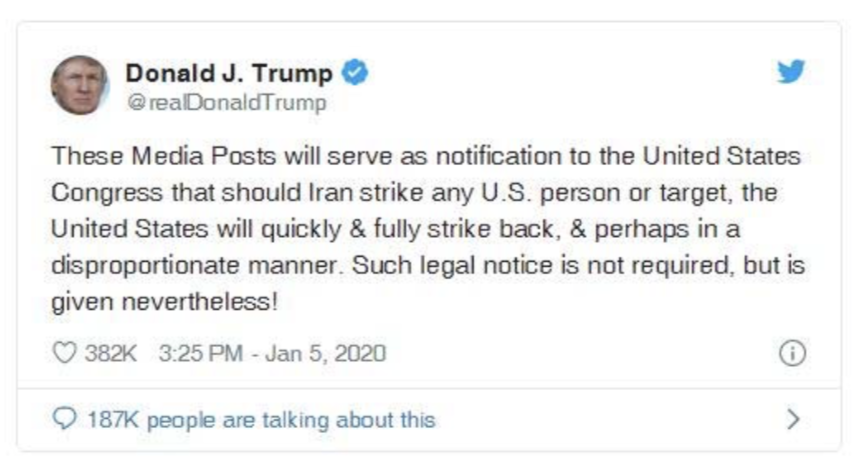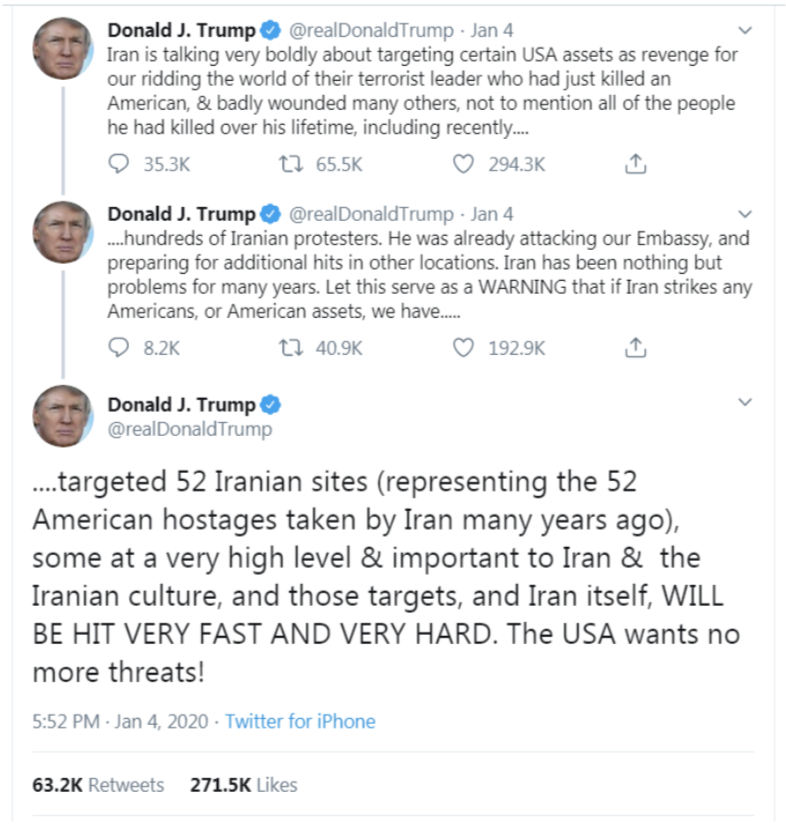 "When the President tweeted about Iran he was speaking in his capacity as the nation's chief executive and Commander‐in‐Chief. If that is not a 'right or privilege created by the State' it is difficult to imagine what might be. The critical question in this case is not the nature of the Account when it was set up a decade ago. The critical question for First Amendment purposes is how the President uses the Account in his capacity as President," Parker wrote.
If Trump's lawyers decide to appeal the decision, they will have to petition the U.S. Supreme Court for a hearing.
 Ruling  Politico  Courthouse News
---
Tags
---