A new report published by the Committee to Protect Journalists (CPJ) examines the impact of President Donald Trump's attacks on the press and concludes that the president's actions not only threaten democracy in the U.S., but also endanger press freedom across the globe.
"The Trump administration has stepped up prosecutions of news sources, interfered in the business of media owners, harassed journalists crossing U.S. borders, and empowered foreign leaders to restrict their own media," the report says. 
The CPJ report cites numerous attempts by Trump undermine the press including his recent defamation lawsuits against The New York Times, The Washington Post and CNN; his unsuccessful attempts to take away White House press credentials from two reporters; and his efforts to retaliate against Jeff Bezos, who owns the Post and Amazon, by attempting to interfere with regulations that affect his businesses.  
Written by Leonard Downie Jr., a former executive editor for The Washington Post, the report draws from more than forty interviews with journalists, press freedom advocates, journalism school deans, media lawyers, journalism professors, and Trump administration officials, as well as data from the U.S. Press Freedom Tracker that has data on the number of arrests, physical attacks, and investigations of journalists.
Downie, who worked for the Post in the 1970s when the paper broke the Watergate scandal that ended Richard Nixon's presidency, told the Post that he hoped the report helped people see "what's going on."
"People can see Trump's attacks on the press, but not really know their impact" or scope, he told the Post. "You can be aware of the drip, drip, drip of this every day, but not see the whole picture, which is shocking." 
In the U.S., Trump's repeated attacks on the credibility of the press have left many Americans doubting whether even fact-checked news sources can be trusted. This is particularly true among Republicans, who consistently express distrust for media outlets more often than Democrats, according to a 2019 Pew Research study on U.S. Media Polarization cited in the CPJ report.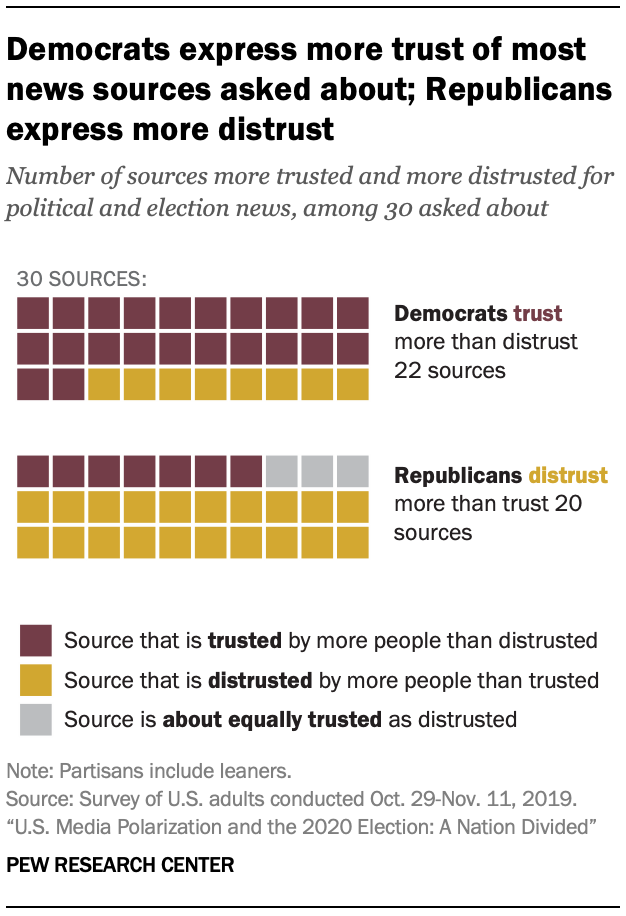 Trump's visible hostility towards U.S. media institutions appears to have emboldened autocratic foreign leaders to discredit and restrict press access in their own countries. The report cites data collected by Freedom House, which shows that, at a minimum, 26 countries have enacted or introduced laws and government rules restricting online media and journalistic access in the name of controlling "fake news."
University of North Carolina Law Professor David Ardia, and co-director of the UNC Center for Media Law and Policy, told Downie that Trump's caustic rhetoric was "echoing around the world."
"'If the U.S. does not value independent journalism, why should we have it?' It's diminishing journalism around the world," Ardia said.
The Washington Post The Report
---
Tags
---