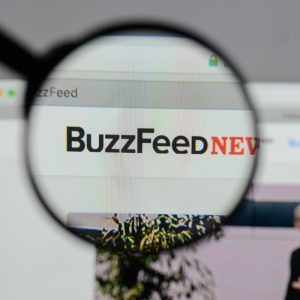 Ben Smith, the Editor-In-Chief of BuzzFeed News, discusses his decision to publish the Steele dossier, a controversial intelligence memo compiled by retired British spy Christopher Steele. Smith also talks about other issues such as President Donald Trump's repeated attacks on the press, and journalism and the privacy rights issues that arose from the Hulk Hogan and Gawker case.
The Steele dossier contained claims, which had not been verified at the time of publication, that Trump's campaign allegedly colluded with the Russian government. The dossier also contained several salacious claims about Trump's behavior behind closed doors that have never been verified.
Smith's decision to publish the dossier was roundly criticized, but he still contends that it was the right thing to do, as it had already been read by both President Barack Obama and then-President-elect Trump. "It was clearly a matter of public interest, which is why we published it," Smith says.
Trump, Smith contends, has always played games with the media, whether as a businessman, a television personality, or as the President of the United States. "There's a level of obvious cynicism to the way he approaches it," says Smith. "He has these deep relationships with television executives and newspaper reporters, and is deeply familiar with how [media] works—its strengths, weaknesses, and its PR vulnerabilities."
Smith also offers his take on privacy rights issues facing journalists, in light of the Hulk Hogan and Gawker case. In 2012, Hulk Hogan sued Gawker, a now-defunct website, for posting a sex tape of Hogan with his best friend's wife. Hogan sued for invasion of privacy and won, and the $140 million in damages awarded to him forced Gawker out of business.
"The other aspect of the Gawker case that I think is complicated is that it's a privacy case, not a defamation case." Smith says that while the law is clear about privacy rights, the journalist tradition is to be aggressive in reporting, and it can sometimes lead to abuses. While he says that Gawker lost the case for a number of reasons, "fundamentally, the jury wasn't sympathetic to the way journalists view privacy."
---
Tags
---