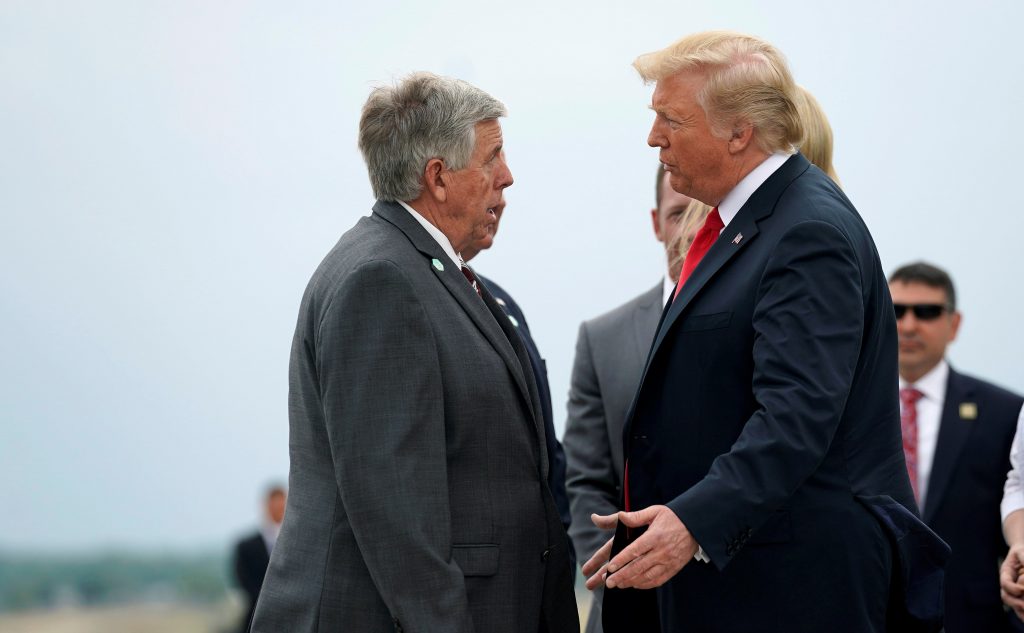 News & Updates
May 7, 2019: Can The First Amendment Be Used To Redact Information? 
Missouri's State Auditor is asking the attorney general to decide whether Governor Mike Parson broke the law when redacting information from public records requests.
Nicole Galloway, the state auditor, cited recent reports in which the governor's office wielded the First Amendment as a reason for withholding personal contact information from Sunshine Requests filed to seek information on individuals that may have contacted Parson. The Kansas City Star reports the Parson has invoked the First Amendment seven times over recent months in response to requests, redacting phone numbers and home and email addresses. 
"Government should not be in the business of finding ways to hide information from taxpayers, but time and again, we have seen continued efforts to do just that," Nicole Galloway said in a statement. "There should be no confusion on how the Sunshine Law is applied," she added.
A spokesperson for the governor argues that it is a free speech issue, reasoning that constituents may be hesitant to reach out to the governor if their contact information would be made public. The governor's office will "continue to protect the personal information of Missourians, as the law allows for under both the First Amendment and Missouri's Sunshine Law," he said in an emailed statement to local news outlets.
The Kansas City Star KCUR Associated Press
Documents
Form to Request Attorney General Opinions
Opinion & Analysis
Two Missouri Editorial Boards write that Parson's actions are concerning for Missourians right to know, and that the is using the First Amendment as a "shield" to hide information from the public.