Former President Donald Trump filed a $475 million defamation lawsuit against CNN arguing the network has maligned him with "fake news" for the purposes of damaging his political future heading into 2024.
The complaint filed Oct. 3 stated, "CNN has sought to use its massive influence – purportedly as a 'trusted' news source – to defame the Plaintiff in the minds of its viewers and readers for the purpose of defeating him politically, culminating in CNN claiming credit for '[getting] Trump out' in the 2020 presidential election."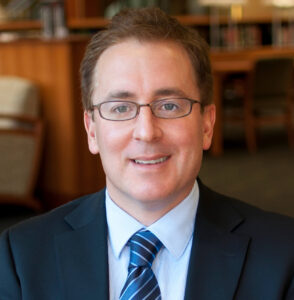 First Amendment Watch asked First Amendment scholar Timothy Zick to annotate the 29-page lawsuit for the legal claims it made and the precedents it cited. 
Zick is the John Marshall Professor of Government & Citizenship at William & Mary Law School, where he teaches courses on constitutional law and the First Amendment. Professor Zick is the author of numerous articles on freedom of speech and five university press books on the First Amendment. His most recent manuscript, "Managed Speech: The Law of Public Interest," is forthcoming with Cambridge University Press. He has testified before the United States Congress regarding First Amendment issues and is a frequent commentator on First Amendment issues in local, national and international media.
---
Tags
---