First Amendment Watch is a project of the Arthur L. Carter Journalism Institute at New York University. Our mission is to document threats to the First Amendment freedoms of speech, press, assembly, and petition, all rights that are critical to self-governance in a democratic society. We agree with James Madison, author of the First Amendment, who recognized the "right of freely examining public characters and measures, and of free communication among the people thereon, which has ever been justly deemed the only effectual guardian of every other right."
First Amendment Watch is an online news and educational resource for journalists, educators and students. Our goal is to increase civic engagement by providing the tools for citizens of all ages to better understand their rights and freedoms. A 2017 Annenberg Constitution Day Civics Survey reveals that "more than a third of those surveyed (37 percent) can't name any of the rights guaranteed under the First Amendment." This is deeply concerning at a time when attacks on freedoms of speech, press, assembly and petition are on the rise. Our work tracking threats to the First Amendment and supporting our democratic institutions is more relevant today than ever.
The site documents contemporary threats to the freedoms of speech, press, assembly, and petition—rights that are specified in the First Amendment—and posts them as they arise, along with analysis, legal cases and historical background. As an aggregation site, we provide links to wide-ranging coverage as well as links to analysis and commentary from varying points of view. We also offer original content explaining the legal background behind the controversy, including quotations and citations to court opinions. We are committed to providing a nonpartisan description of each controversy and continuously updated links to news, commentary, photos, and videos as each story develops over days and weeks.
We are the only site that is both a news site and an educational tool. We provide book excerpts of leading First Amendment writers. We also excerpt important First Amendment historical documents and case decisions. We provide a glossary of terms and links to resources for further study.
The startup phase of First Amendment Watch is entirely funded by New York University as a nonpartisan project in the public interest. A generous donation from Craig Newmark Philanthropies will enable us to expand our educational resources and partner outreach.
We thank our generous supporters and content partners.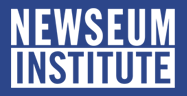 STAFF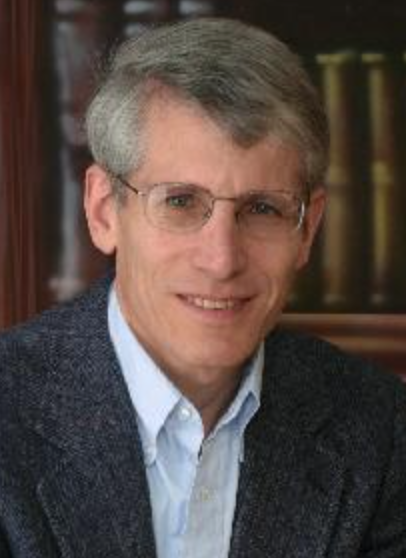 Stephen D. Solomon, Editor
Stephen Solomon is founding editor of First Amendment Watch. He is Marjorie Deane Professor at NYU's Arthur L. Carter Journalism Institute, where he teaches First Amendment law. His most recent book, Revolutionary Dissent: How the Founding Generation Created the Freedom of Speech (St. Martin's Press, 2016), explored the birth of freedom of expression in America's founding period. It was named First Amendment book of the year by the legal blog Concurring Opinions. Another of his books, Ellery's Protest: How One Young Man Defied Tradition and Sparked the Battle Over School Prayer, told the story of the controversial Supreme Court case that declared state-sponsored prayer and Bible reading in the public schools to be a violation of the Establishment Clause of the First Amendment. His work has won the Hillman Prize, the Gerald Loeb Award, and the John Hancock Award. He is founder and director of NYU's M.A. program in Business and Economic Reporting. He is a graduate of Penn State University and Georgetown University Law Center.
Tatiana Serafin, Managing Editor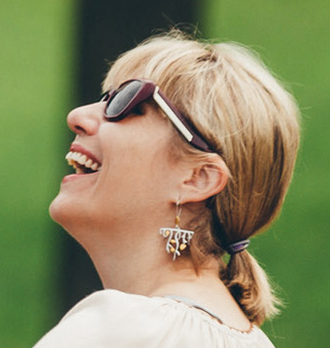 Tatiana Serafin has covered issues of press freedom for various publications, including her latest "I, Journalist" for The Seventh Wave. She was a staff writer at Forbes and then co-editor of the magazine's billionaire's list, initiating coverage of billionaires in Eastern Europe and Central Asia. She continues as a Forbes Contributor and is an Adjunct Professor at Marymount Manhattan College. Ms. Serafin is currently working on two book-length projects, including a biography of the founder of New York's first women's college, Gorham Abbott, and translations of Ukrainian poetry. Ms. Serafin won the 2014 Front Page Award for her coverage of the crisis in Ukraine and continues to write about the region's billionaires. Ms. Serafin has an MFA in Creative Writing from the New School, an MA in Business and Economic Reporting from New York University, as well as an MA in Central European and Russian Studies and BS in Foreign Service from Georgetown University. You can find more on www.tatianaserafin.com.
Research Assistant
Andy Putterman, NYU '21
We welcome your comments and ideas. Find us on Facebook and Twitter (@FirstAmendWatch) or send your comments to firstamendmentwatchnyu@gmail.com.