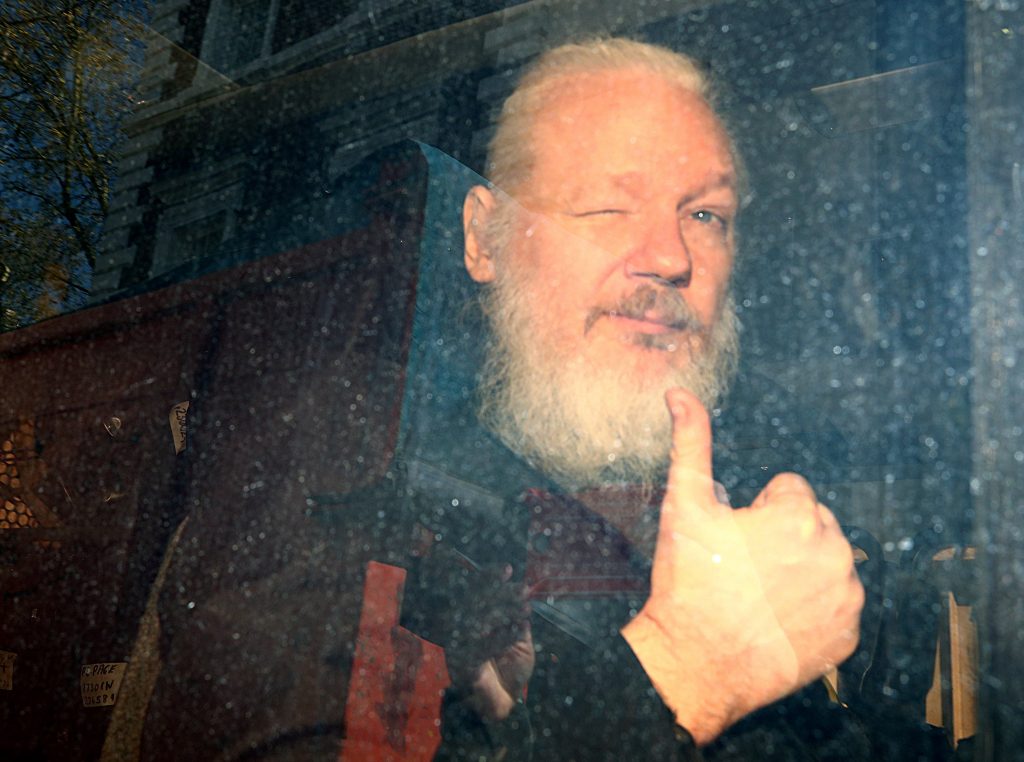 For an in depth examination of WikiLeaks' history and legal cases, click on the box below.
News & Updates
April 17, 2019: The Justice Department charges Julian Assange for helping to hack into a government database.
WikiLeaks founder Julian Assange was indicted by the federal government for "conspiracy to commit computer intrusion" for allegedly helping former U.S. Army intelligence officer Chelsea Manning hack into a government database.
The indictment alleges that in March of 2010, Assange agreed to assist Manning in "cracking a password stored on a United States Department of Defense computers connected to the Secret Internet Protocol, a United States government network used for classified documents and communications."
While Assange was not charged with publishing government secrets, some critics are concerned that the government might expand the charges once Assange is on U.S. soil. Free press advocates are concerned that some of the activity described in the indictment such a cultivating a source and/or protecting his or her identity could be categorized as criminal conduct, rather than as constitutionally protected journalist practices.
ACLU
The New York Times
Documents & Resources
Julian Assange Indictment