The most serious violation of First Amendment rights is considered to be prior restraints—judicial orders to stop publication of material in advance through the issuance of an injunction. With a prior restraint, ideas and news never see the light of day and so never enter the marketplace of ideas. Prior restraints are heavily disfavored and are assumed to be unconstitutional unless the government can meet a stringent test to justify suppression. Nevertheless, attempts to secure prior restraints do take place from time to time. The most famous such case was the Nixon Administration's attempt to stop publication of the Pentagon Papers in 1971. But satirist John Oliver was the target of a prior restraint request as recently as 2017. For news, analysis, history and legal background read on.
---
News & Updates
June 30, 2017: Can You Silence John Oliver?
Murray Energy magnate, Robert Murray, sued John Oliver for an unflattering segment Oliver ran against the company and Murray – and then tried to get Oliver to not talk about the lawsuit or him. First Amendment Watch covered the piece from a libel angle as well.
The Daily Beast>
First Amendment Watch>
April 24, 2017: Trentonian Journalist Prevails in Prior Restraint Case
Trentonian reporter Isaac Avilucea was allowed to publish details of a state child custody complaint that he obtained from the child's mother; the judge ruled that Avilucea lawfully obtained the document after the state tried to make the case the papers had been stolen.
Politico>
April 17, 2017: California Appellate Court Reverses Prior Restraint
A California court issued a prior restraint prohibiting the publication of a report about the police shooting of an unarmed black teenager. Lawyers for The Los Angeles Times argued that the court's order "amounted to unconstitutional censorship because it forbade a media organization from publishing information already in its possession." Shortly thereafter, a California appellate court reversed the order.
Los Angeles Times>
April 12, 2017: Judge Issues Injunction Against The New York Daily News
John Galasso, a New York State trial judge, issued a temporary order compelling The New York Daily News to remove Eric Lerner's name from an article regarding a sexual harassment lawsuit filed by Jessica Pelletier. Lerner worked as a lawyer for the medical marijuana firm from which Pelletier was fired. Lerner claimed the article contained lies that defamed his character. The Daily News has appealed the Judge's decision.
New York Daily News>
March 31, 2017: Microsoft Alleges Gag Orders Constitute Unconstitutional Prior Restraint
In April, the technology giant Microsoft sued the federal government over gag orders that indefinitely prohibited the company from informing customers when the government forced Microsoft to turn over their information. Microsoft argued that sections of the Electronic Communications Privacy Act are unconstitutional because it violates the First Amendment by forbidding the company from communicating with its customers. The Reporters Committee for the Freedom of the Press said that this issue is of particular "importance to the news media… because of concerns about searches of their own records, but also because the public has a right to know about government search warrants." Microsoft's lawsuit has advanced in federal court.
RCFP>
Analysis & Opinion
April 18, 2017: First Amendment Expert Calls Judge's Order in Daily News Case "Clearly Unconstitutional"
Eugene Volokh, a First Amendment scholar and Washington Post contributor, called Judge Galasso's order "clearly unconstitutional." Pointing out that such an injunction can only be issued after a trial at which defamation was proved and that The Daily News enjoys "an absolute privilege under New York law to publish a 'fair and true report of any judicial proceeding,'" Volokh argued that the injunction lacked a legal basis.
Washington Post>
November 12, 2016: Prior Restraint Should Be Safe Under Trump
Newsweek posits that press freedoms including prior restraint should remain intact under a Trump adminstration. The concept of prior restraint, or prohibiting speech before it takes places, has been deemed unconstitutional on many occasions since the 1931 case Near v. Minnesota. Some recent cases however have indicated prior restraint may in fact become more of an issue going forward.
Newsweek>
History & Legal Cases
Prior restraints go at least as far back as 16th century England, when invention of the printing press made it possible to spread dissent and new ideas widely. Such publications could pose a threat to the Crown or accepted religious doctrine, so Henry VIII instituted a system of licensing and censorship to control the spread of ideas. The licensing and censorship system expired in 1694 and in the colonies a few decades later, leaving post-publication punishment through seditious libel laws the most effective way to punish dissent.
In his Commentaries on the Laws of England, 1765-1769, William Blackstone defined freedom of the press as the absence of prior restraints. "The liberty of the press is indeed essential to the nature of a free state: but this consists in laying no previous restraints upon publications, and not in freedom from censure for criminal matter when published. Every freeman has an undoubted right to lay what sentiments he pleases before the public: to forbid this, is to destroy the freedom of the press: but if he publishes what is improper, mischievous, or illegal, he must take the consequence of his own temerity. To subject the press to the restrictive power of a licenser, as was formerly done, both before and since the revolution, is to subject all freedom of sentiment to the prejudices of one man, and make him the arbitrary and infallible judge of all controverted points in learning, religion, and government."
Given this history, the First Amendment has always been seen as providing, at a very minimum, freedom from censorship by the government or by a private party acting through an injunction issued by a judge.
But even the doctrine of prior restraints has some exceptions. Two key Supreme Court decisions lay out the parameters of the law. In Near v. Minnesota, 283 U.S. 697 (1931), the Court said that the government might be able to procure a prior restraint in cases involving "actual obstruction to its recruiting service or the publication of the sailing dates of transports or the number and location of troops," a kind of national security exception. It also listed obscene publications, incitements to acts of violence, and speech directed to the overthrow of the government.
The most famous prior restraint case is New York Times v. United States, 403 U.S. 713 (1971). The Nixon Administration sought to stop the Times and The Washington Post from publishing stories from leaked classified documents called the Pentagon Papers, a Department of Defense study of U.S. decision-making before and during the conflict in Vietnam. Daniel Ellsberg, a consultant who had worked on the 7,000-page study, leaked it to the newspapers.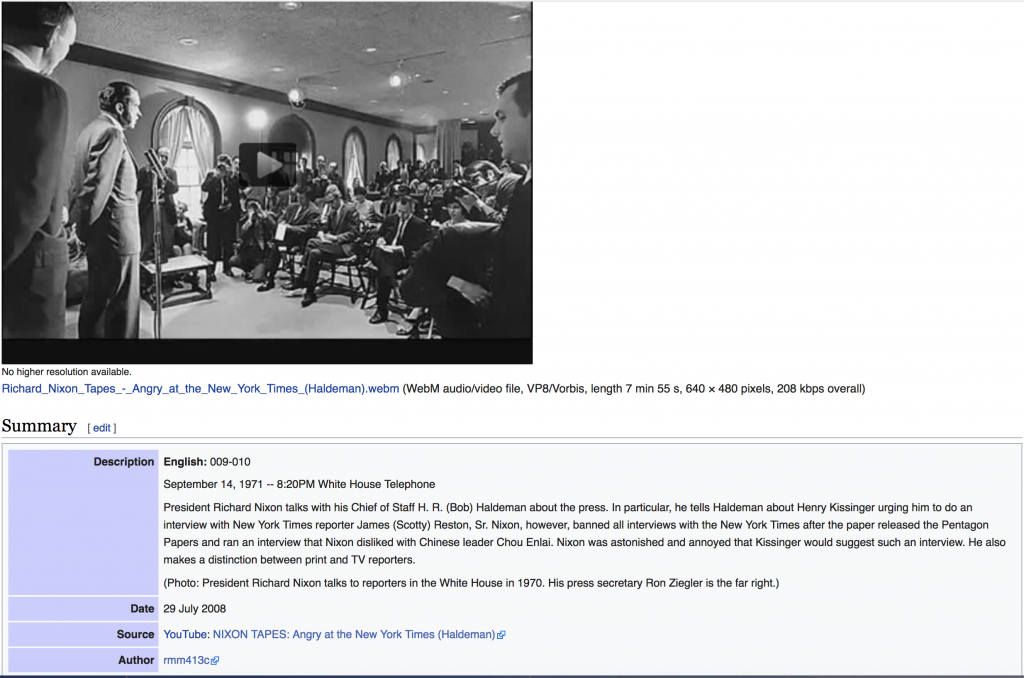 The Supreme Court ruled 6 to 3 to lift an injunction against the Times. In a three-paragraph per curiam opinion, it said that any request for a prior restraint "comes to this Court bearing a heavy presumption against its constitutional validity." The government, the Court said, had not met its burden of showing justification for a restraint on publication. The Court did not articulate a test that the government would have to satisfy in order to stop publication, but Justice Potter Stewart in a concurring opinion stated that publication of information would have to "surely result in direct, immediate, and irreparable damage to our Nation and its people." Federal courts have utilized Stewart's test—an exceptionally difficult standard to meet—in later cases. Whether it is the government or a private party asking for a prior restraint, the focus is on the likelihood that publication would cause serious and imminent harm.
Near v. Minnesota>
NYT Co. v. U.S. >
Save
Save
Save
Save