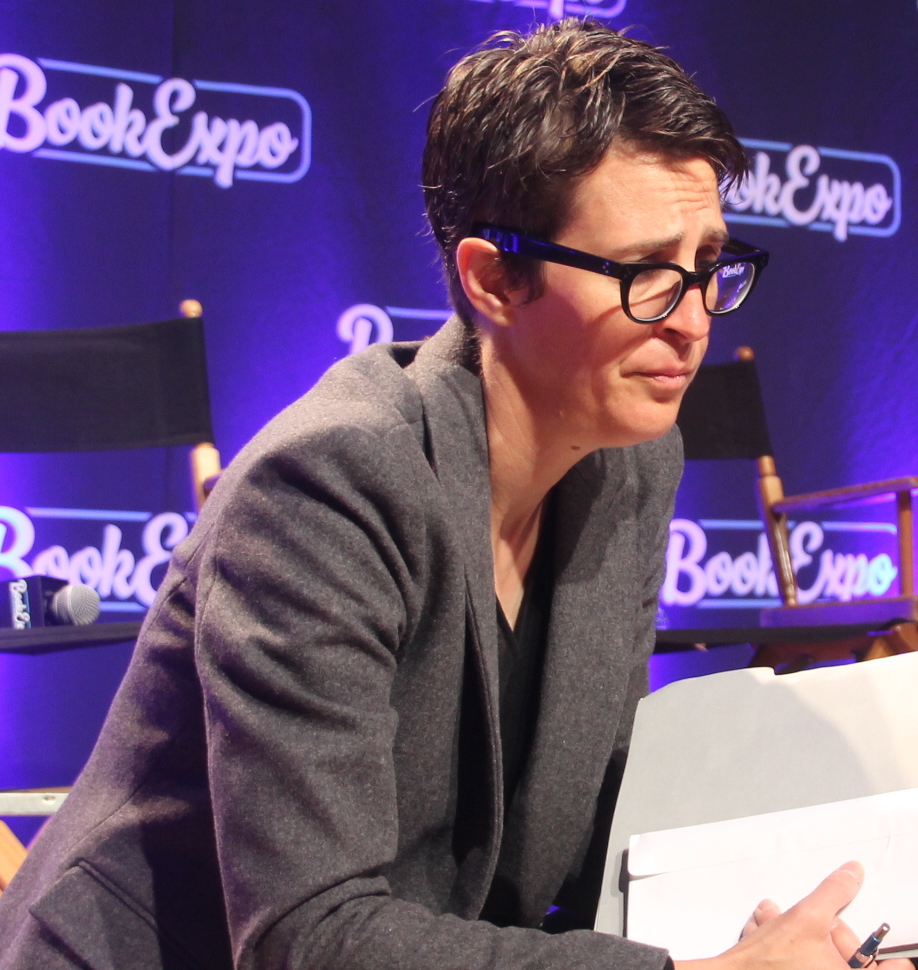 September 9, 2019
A San Diego-based media organization, One America News Network (OAN), has filed a libel lawsuit in the United States District Court for the Southern District of California against MSNBC talk show host Rachel Maddow for saying it "literally is paid Russian propaganda."
The lawsuit refers to a July 22 show in which Maddow discussed a report published in The Daily Beast that highlighted the fact that Kristian Rouz, a reporter at OAN, also wrote for Sputnik News, a Russian government-owned news outlet.
See also: Libel: Protecting Vital Political Speech
"In this case, the most obsequiously pro-Trump right-wing news outlet in America really literally is paid Russian propaganda," she said on the show. "Their on-air U.S. politics reporter is paid by the Russian government to produce propaganda for that government."
The suit alleges that Maddow's statements were "utterly and completely false" and "intended to malign and harm OAN."
"OAN is not paid by the Russian government. In fact, OAN has taken no money outside the Herring family whatsoever. None of OAN's content comes from the Russian government," the complaint reads. OAN is owned and operated by Herring Networks, which is solely owned by members of the Herring family.
While OAN admits that Rouz has written for Sputnik, the lawsuit argues that Maddow's reporting was inaccurate because Rouz was only a freelancer for the Russian news organization, and he was allowed to chose the topics and viewpoints of the articles he wrote for Sputnik News, which were mainly about "various topics in global economics and international finance."
Additionally, the lawsuit alleges that Maddow's show was aired in retaliation for OAN's president Charles Herring's criticism of Comcast, MSNBC's parent company, for refusing to carry the conservative channel on its cable platform. Herring called Comcast's decision "anti-competitive censorship."
On July 25, OAN's lawyer, Louis R. Miller, sent a letter to Comcast and Maddow demanding that they retract her statements, and make it clear that OAN is not "paid Russian propaganda." "Should you refuse to comply with our demands by August 15, 2019, we will recommend that our client pursue all legal avenues to protect its interests…," Miller wrote.
NBCUniversal News Group Counsel Amy Wolf responded to the letter on August 6th, arguing that OAN did not have a valid legal claim for defamation because Maddow's statement was "a protected opinion based on disclosed facts."
"Merriam-Webster defines 'literally' to mean 'in effect' and states that it is 'used in an exaggerated way to emphasize a statement or description that is not literally true or possible'," Wolf argues in the letter to OAN's lawyers. "Ms. Maddow's comment could not have been reasonably understood to mean that the Russian government made checks payable to OAN; indeed, she specifically noted who was paid by Sputnik. Use of the word 'literally' here is the kind of figure of speech that connotes opinion and thus cannot give rise to a defamation claim."
In addition to Maddow, the complaint lists Comcast Corporation, NBCUniversal Media, and MSNBC Cable as defendants. OAN is seeking $10 million in compensatory damages.