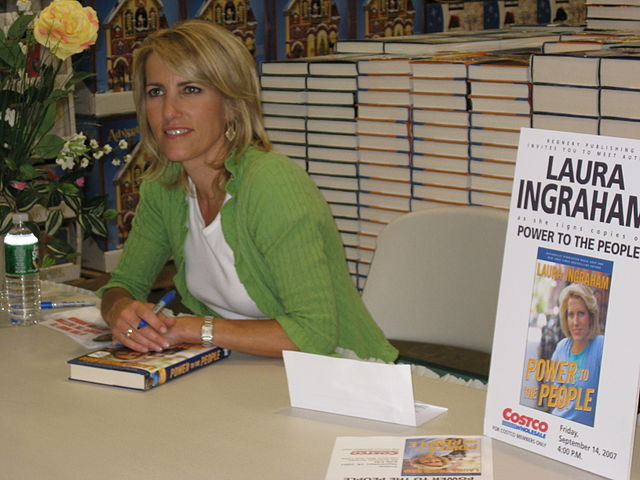 June 7, 2018: Samantha Bee Issues Apology on Show With Notably Less Advertisers
A week after Samantha Bee sparked national outrage over an epithet she used to describe Ivanka Trump on her late-night show "Full Frontal", she issued an apology but the episode had notably less advertisers than the previous week. Commercials slots were mostly taken up by TBS and TNT promotions and only a handful of brand advertisements. State Farm and Autotrader publicly announced they would no longer advertise on the show.
Adweek> Variety> Deadline> NBC News>
May 16, 2018: Advertisers Continue to Shun Ingraham's Show
Though Fox says advertisers are returning and ratings are high, The Hollywood Reporter reports that "during the first week of May, The Ingraham Angle averaged 12 ads per night, down from the 35 aired in the three days preceding the boycott, according to data provided by Kantar Media."
Hollywood Reporter>
April 7, 2018: Liberal Bill Maher opposes Ingraham Boycott
On his HBO show, Bill Maher defended Laura Ingraham exercising her First Amendment right to free speech by stating that David Hogg is an activist promoting a policy position and that is "fair game" for debate and engagement. Boycotting is then a counterproductive measure for free discussion.
Washington Post>
March 31, 2018: Fox Anchor Laura Ingraham Takes Break Amid Fallout From On Student Activist Comments
"The Ingraham Angle" host tweeted a story from the right-wing website Daily Wire about Parkland survivor and gun rights activist, David Hogg, that called out his rejection from four different colleges. Hogg then asked his Twitter followers to ask advertisers to boycott Ingraham's. The boycott has grown despite on apology from Ingraham with over a dozen companies pulling ads from the show.
CNN>
CNN>